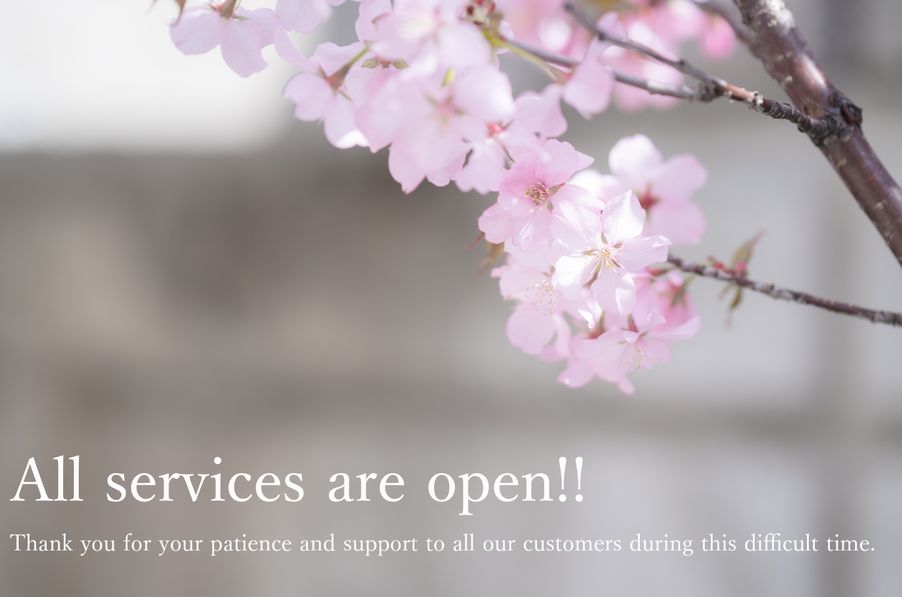 Dear valued clients
---
Due to the pandemic, 

Tokyo Beauty studio has been temporarily closed the services many times.
But we finally all our services are resumed.
We are looking forward to seeing you at Tokyo Beauty Studio!!



Salon hours
Weekday
9am-8pm (last appointment 6:30pm)


Weekend
9am-6pm(last appointment 4:30pm)

Now By appointment only!
For the time being depending on the reservation status etc.
There are fluctuations in business hours. We will perform pre-screening before coming to the salon.